Your questions answered about working from The D.O.

Interested in working from The D.O.? Fill this out by Wed, Sept. 9 for full consideration.
Do I have to be a designer?


No, you don't have to be a designer! However, all of the current members do identify as creative professionals or practitioners of some kind. If you're not sure that you'd fit in, please get in touch, and we'd be happy to talk with you.


Who are the current members?


We are a group of teachers, graphic designers, architects, interior architects, and programmers who all maintain independent creative practices. We all live in and around Providence, Rhode Island. Although many of us are affiliated with RISD, The Design Office doesn't have any formal connection to that school. We're currently 9 people, with an age range from late twenties to early fifties.


How do I apply?


Let us know that you're interested in space by filling out this form. Once we receive your submission, we'll get in touch with you within one week. We prioritize applications from BIPOC people.



Can I visit the space before I apply?


Yes! Email us at info@thedesignoffice.org and we'll work with you to schedule a convenient time for you to check out the space in person. Unfortunately, we are not doing tours at the moment, because of COVID-19. However, we've recorded a video tour. You can also review the floor plan and some photos which we hope will give you a sense of the space.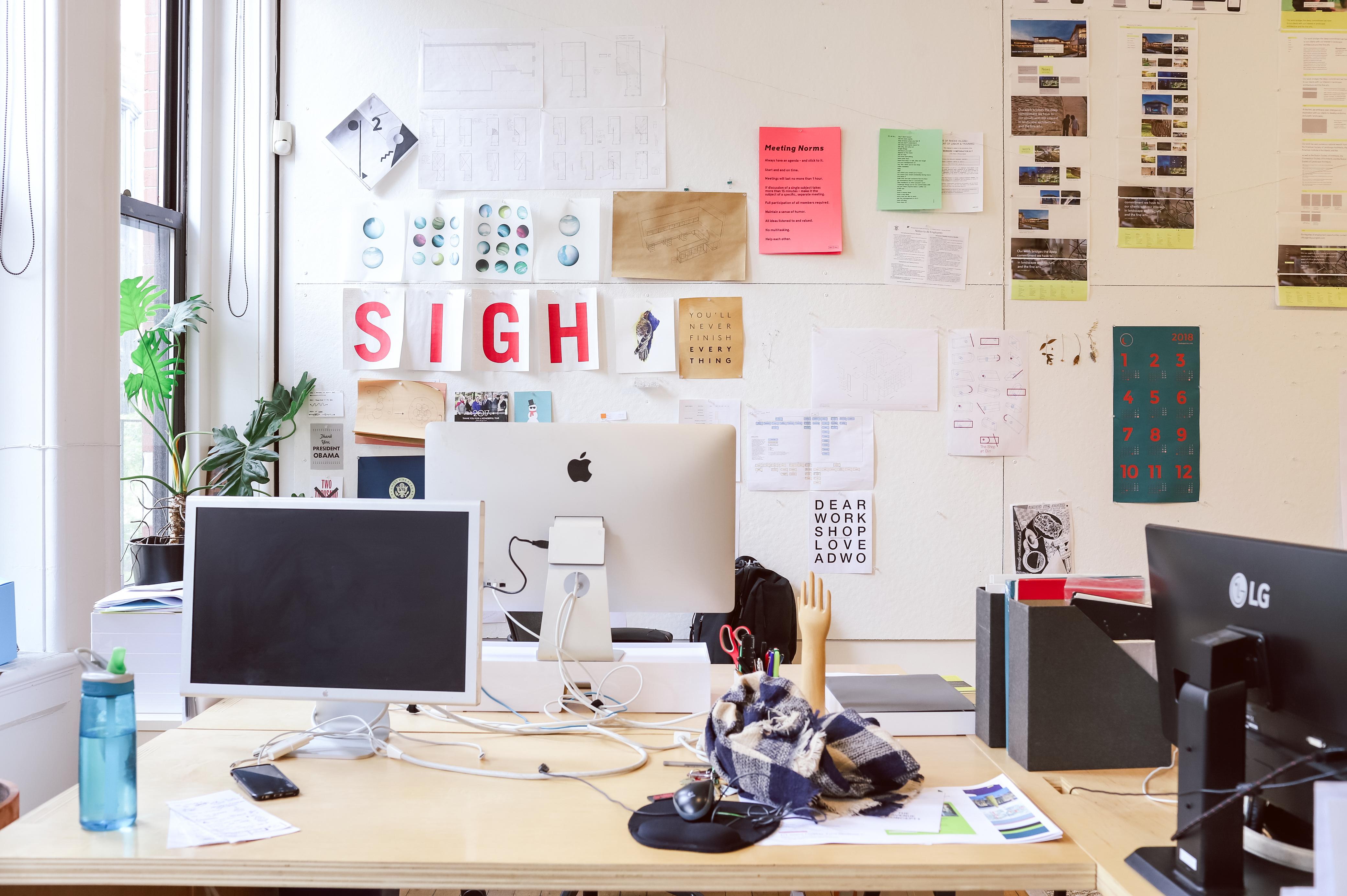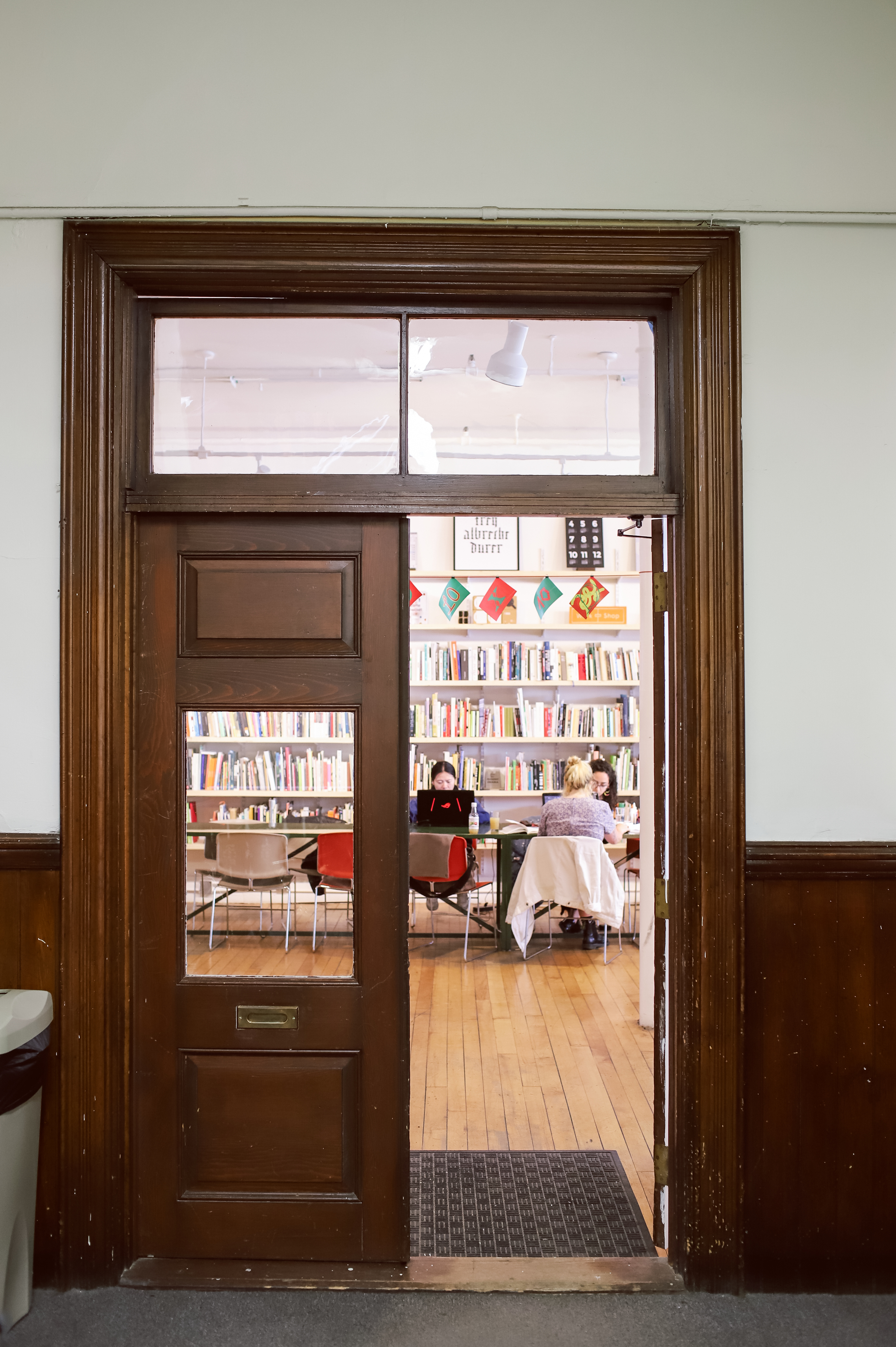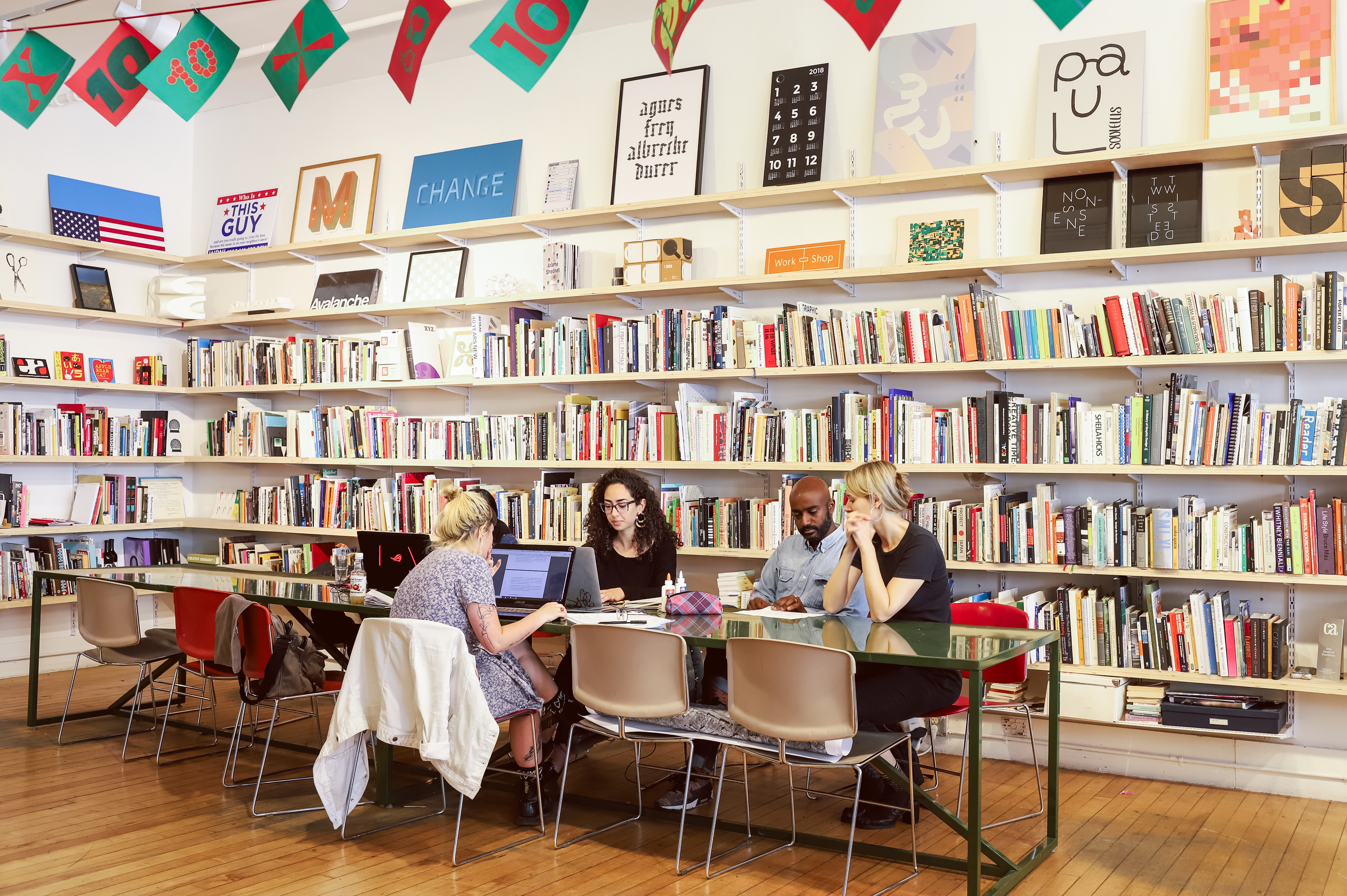 How much does it cost?


Currently, Full time memberships are $385 per month, and part time memberships are $175 per month. For a list of amenities that come with membership, check out our members page. We do offer subsidized rents; check the box when you're filling out the form.



How long is the commitment?


We offer desk space on a month-to-month basis. If you'd like to make a longer commitment, you can do that, too!




COVID-19 protocols

Is wearing a mask required?


Wearing a mask is not required at your desk space. However, when moving around the space, or using communal resources, mask use is required.



How many people can be in the space at once?


Currently, we allow a maximum of 5 people in the space at once. We maintain a calendar, where you can sign up for a time in the space before you come. Currently, the space is busiest from 10am to 4pm on weekdays.



What is the HVAC situation?


We do not have a HEPA filtration system or air purifiers. We do have a forced air HVAC system that pulls air into the space from outside. We typically keep the windows closed, and rely on this system to circulate air through the space. During temperate months, we sometimes shut this system off, and open the many windows at both ends of the space, to allow for a natural breeze.



How often is it cleaned?


The space is professionally cleaned on a weekly basis. We ask that all members wipe down every surface that they come into contact with, after use. This includes the Big Meeting Table, the Phone Booth, all other tables, and your personal space. The Design Office provides plenty of wipes for wiping.





The space

Do I get my own desk?


Full time members get a dedicated desk space. Part-time members are roaming in the space, and may use tables, or desks not claimed by full time members, as they are available. Because we are limiting the space to 5 people at a time, we don't anticipate distanced desk space to be an issue. For a full list of amenities for part-time and full-time membership, please see the members page.



Can I store my stuff there?


Full time members get a storage cabinet by their desks. Part-time members can store a small volume of stuff (maybe 1' by 3' by 1', or so) on our shelves. Many of the full-time members leave desktop computers, and monitors in the space.




Is it noisy or quiet?


It's often fairly quiet in the Design Office, but in the era of COVID-19, more folks are taking video calls. When you fill out your application (link), be sure to indicate your sensitivity to noise, as well as how much noise you think you might make in the space.



Can I get there on the bus?


Yes! The Design Office is a 3 minute walk from Kennedy Plaza.



Is there parking?


No, not really. There is inconsistent metered street-parking available on Westminster Street, but we do not maintain dedicated parking for our space. Most members bus or bike or walk in.



What do I do with my bike?


You're welcome to bring your bike into the building and keep it in the hall outside the office. There is an elevator in the space that makes it easier to bring your bike to the third floor.



Is it wheelchair accessible?


No! There is a significant curb that must be crossed to enter the building. Additionally the door to the building is fairly narrow, and does not meet ADA requirements. The bathroom and other building common spaces are fairly compressed and don't offer accessible turning radii either.



Resources

Is there wifi?


Yes! There is a Verizon Fios wifi network for members to use. You'll receive the wifi network name and password when you get set up.



Can I make zoom calls?


Yes! The members have been taking calls at their desks with headphones. If you need a quieter and more private space, you can use our Phone Booth (but please wipe down the surfaces you come into contact with after use).


Can I use the printers?


Yes! The printers are all wifi-connected and pretty easy to use. Black and white printing is free, and color printing is (cost). Black and white and color printers both print 8.5x11 and 11x17 duplex. We also have a 44' plotter that you can use. Printing on the plotter costs (cost) per linear foot.



What are all those books?


Those books are the personal libraries of several of our longer term members! While you're in the space, you're invited to take a look at the books whenever you want. As a general rule the books do not leave the space.